This is the approach we take to grow your business through the sales and marketing funnel: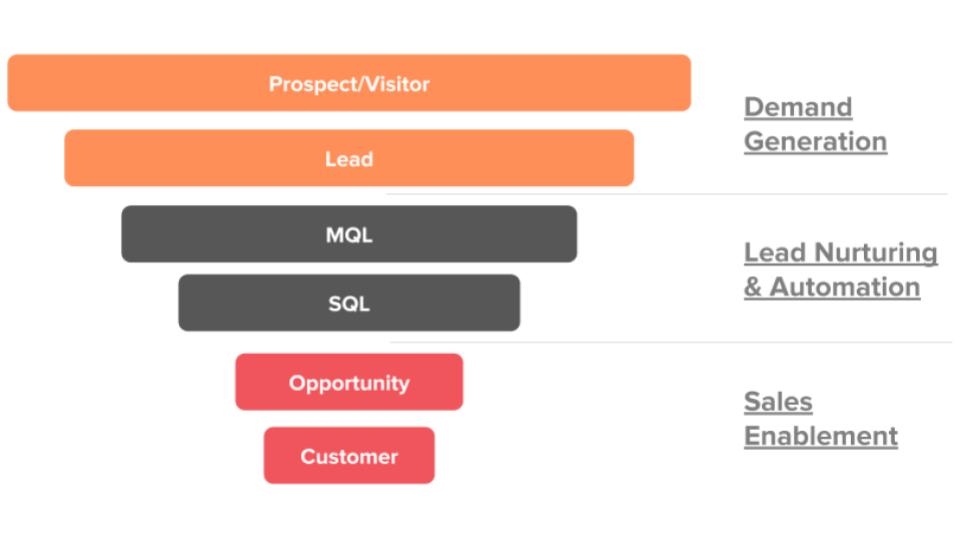 Here's how The Tree Group will help you grow traffic, convert leads, and track the ROI from your website, sales, and marketing activity…
Build and Modify Your Website Without IT
Forget Wordpress and forget the days of expensive website redesigns every five years.
We'll migrate your website to the HubSpot CMS. Then we'll use the drag and drop interface to create polished web pages, blog posts, landing pages, and email templates. Editing your content and modifying your designs is just as simple. And you'll be ready for visitors from any device because your templates are responsive out of the box.
Because the website is part of the HubSpot Growth Stack, we'll use ROI closed-loop reporting and facts to make decisions and take an agile approach to regularly tweaking the website based on what works.
Get Your Content in Front of the Right People
Blog post blueprints help you publish relevant content without the hassle of formatting. Then get your content seen in search and social by using real-time SEO suggestions, posting to social at the optimal times, and by sharing your content with the right influencers and followers.
Drive More Traffic to Key Landing Pages
Design calls-to-action your visitors will click and personalise messaging based on location, traffic source, device, type of customer, and more – no coding required.
Convert More Visitors Into Qualified Leads
Launch professional-looking landing pages in seconds without relying on a web developer, attach a form with a single click, and run A/B tests to increase conversions over time.
Turn Leads Into Customers With Less Effort
Give each lead a personalised path to become a customer. With drip campaigns, you can queue up a series of emails that give leads everything they need to become customers. And every interaction with your content can trigger the perfect follow-up or next step automatically.
Track Customers and Report Your Impact on the Bottom Line
Connect with HubSpot CRM or Salesforce to automatically record and organise every interaction customers have with your company. Use this data to confidently report on how each sales and marketing campaign and know the assets that generate the best revenue.