As always you can listen by watching this video or read the transcript below...
From lead to customer...

Oct 2016 - Connected with decision maker on LinkedIn

Oct 2016 - Message on LInkedIn, congratulations on work anniversary

Nov 2016 - Message on LInkedIn, congratulations on new job

Dec 2016 - Message on LInkedIn, share helpful information

Jan 2017 - Message on LInkedIn, about attending Autosport show (this got the reply...)

Jan 2017 - ...Reply to previous message with details of major project

Jan 2017 - Conversation started about major project (moving from LinkedIn to email/phone)

Feb 2017 - Exploratory call about the project to position BTB Exhausts as a solution

Feb 2017 - Highly prestigious niche vehicle manufacturer won as a new customer

Aug 2017 - First delivery sent to new customer followed by ongoing orders

Target your ideal customers
Start by finding companies that match the Ideal customer profile. Then it's important to find the right people in those companies. For cold prospecting it's important to connect with decision makers. For inbound leads, any contact is good as junior people often conduct research for those higher up.
Then it's about sending the right messages
Communicating in the right way and with the right content builds confidence that you are an industry leader and have the knowledge and skill to deliver. It sets you apart from your competitors who are still selling the same way they did 20 years ago.

It takes experience, time, and the right tools to know the messages that will nurture and start a conversation.
How the conversation started
In this example it was this message that got a reply...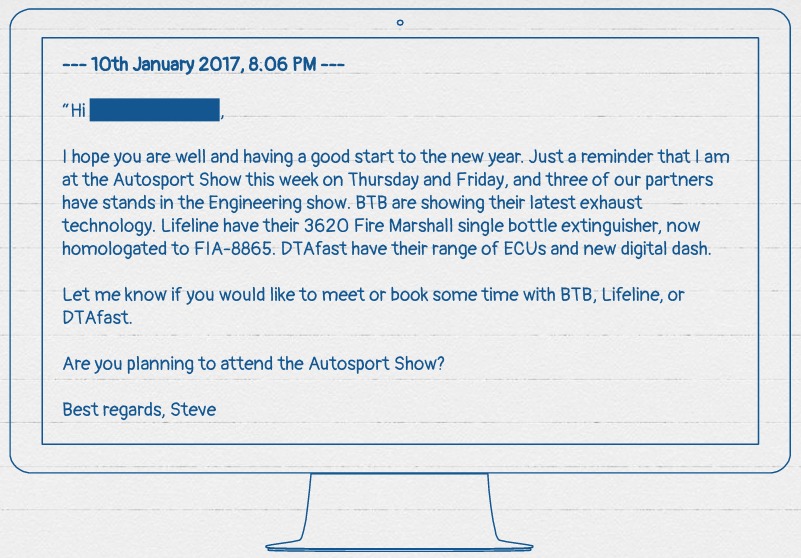 And, this was the reply...
With a snippet of information about a high profile project that was perfect for BTB Exhausts...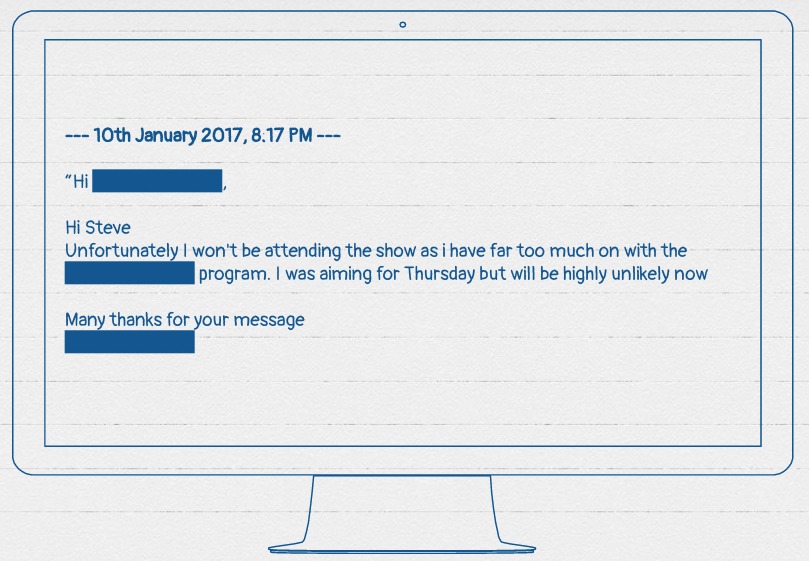 Then it's about moving the conversation from LinkedIn to email, phone, and face to face...
Having seen there's an active project that BTB Exhausts can definitely support, the conversation moved to an Exploratory call to find out more about the project and to see how BTB can help. Then an NDA is exchanged so that confidential details of the project can be shared...
Any questions???