Here at the Tree Group we help owners of small to medium businesses in the automotive and niche manufacturing industries with lead generation and sales.
Our new sales starter package is now available, with a
one-off fee to obtain new sales growth.
Click on the image below for further details.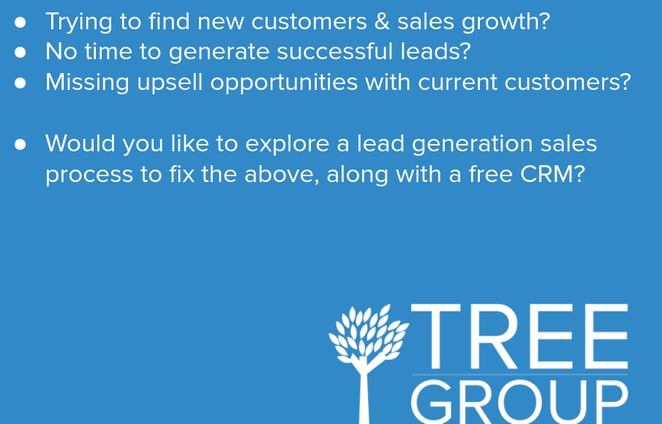 Book an exploratory call with Steve
so we can discuss how we can help you to grow your business.