In this series we will show you how you can be the best sales team in eleven actionable steps. This week we will look at the Hubspot features that uses PDFs to generate leads, capture emails and know who has viewed your content. Join us next week for part two on Prioritising Active Buyers.
Use Hubspot CRM/Sales & Marketing:
Lead generation links

Lead generation pop up forms
When we start working with a new small to medium sized automotive or motorsport company this is one of the first places we start. Most companies already have sales content PDFs. Using Hubspot CRM and Hubspot Marketing Free it's quick to upload the PDFs into the CRM, get a hyperlink for each document, and add the hyperlinks to relevant pages on your website.



If you have a basic Content Management System on your website, all this can be done without the need of a programmer, and it only takes a few minutes. When a website visitor wants to view any of your documents:
They click the link

Enter their email address

The email is automatically added into the CRM

Your salespeople have a new inbound lead to contact knowing exactly what that person was interested in.

The cost for this feature: Hubspot CRM is free forever and the approach we take uses the free version of Hubspot Marketing. Some document stats are free but if you want full access then you'll need a Sales subscription that starts from $50 per user per month.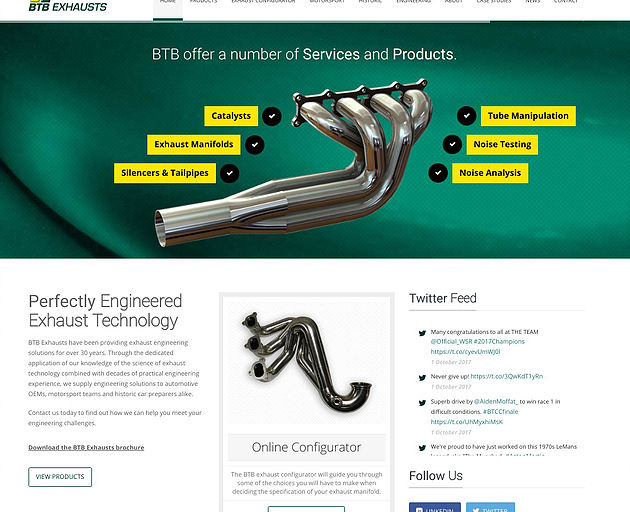 Above is an example of one of our clients website pages, BTB exhausts. When we started working with them we took their brochure, uploaded it to their CRM, got the hyperlink for the document, and added text hyperlinks to relevant pages on their website.
Visitors come to the BTB website and when they want to view a document they click the link, enter their email address, and that adds new inbound leads into BTBs CRM. We then look at who's been viewing documents, do our research, and approach the people that fit the ideal customer profile, knowing what they're interested in to be able to have relevant conversations. This gets us into conversations with people much earlier in their buying journey. If we waited for them to call us that might never happen. This is about being proactive and creating conversations and opportunities that might not happen without this approach.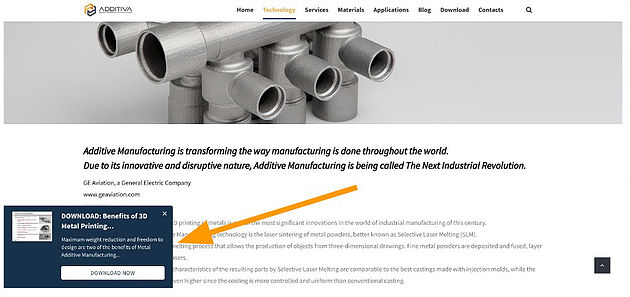 Above is another example from one of our other clients websites, ADDITIVA. They sell 3D metal printing. We use Hubspot Marketing Free to display pop-ups on different pages of their website.

This is another way to generate inbound leads. Visitors to the website click on the Pop-Up, enter their email address, and get the document we've offered to them. This adds new inbound leads automatically into the CRM ready for the sales team to approach with context and relevant conversations. Using Hubspot Marketing Free also means we can see where each lead came from before they visited the website, such as a Google search and sometimes even the keyword they were searching for. This is excellent intelligence to give us more context and research before approaching a new lead.