We often get asked how our Outsourced sales service is different to the standard telesales or one-man-band sales agent service that Automotive companies may have used in the past. On that topic, I'll walk you through what we include in our outsourced sales service, which is part of our series on Business Growth...
As always you can read our blog, watch the video on YouTube, or listen on iTunes and Soundcloud...
Our Outsourced sales service includes other services in our Business Growth approach:
You'll get our Kick off, onboarding, and account management service.
Implementation of HubSpot CRM, Sales, and Marketing.
And our Business Growth Launch Plan including Ideal customer research.
Plus, we'll compile everything into a business growth manual.
Getting the best from Outsourced sales
As we go through the process of getting to know your company's goals, we'll make recommendations around your website and marketing activity as this is where the best results come from Outsourced sales. If you don't have any marketing activity we'll bring our web and inbound marketing partner in to make a proposal on attracting ideal customers to your website and converting them into leads.
Making our activity efficient
My personal goal with running a Business Growth agency is to be so good that our clients think "how the f@ck do they do that???". One way we do that is by using a proven approach to connecting with new leads, gathering intelligence, then handing over qualified sales leads to our clients. We do it by creating playbooks for each stage of the sales process that we're responsible for. An additional option is to provide your salespeople with Sales enablement to create playbooks for your part of the sales process.
How we handle Outsourced sales activity
You'll be assigned an account manager.
Your account manager is your sales person for day to day sales activity.
You'll deal with your account manager for weekly and monthly catch-ups.
Our Commercial Director will oversee performance and strategy sessions.
The rest of our team will get involved depending on what's required.
On a £2,000 + vat/month subscription, you'll get 26 hours of our time.
We use the time in an agile way and use it based on priorities.
The budget covers sales activity from The Tree Group office.
If we agree any additional work then it's £50 + vat per hour per person.
If you want us to attend meetings and events then it's £350 + vat per day per person + expenses.
It's worth noting that we only offer £50/hour and £350/day to our subscribers (partners). Any companies not on a subscription will pay £100/hour and £700/day. All plus vat.
We handle new leads generated through your website or using Proactive prospecting
Lead sources can be:
An enquiry through your website (somebody that wants to talk to sales).
Somebody viewing content on your website (earlier than waiting for them to call).
One of our existing contacts.
A word of mouth referral.
Approaching decision makers at companies that view your website.
Using LinkedIn for prospecting.
Creating a list of ideal customers and approaching them.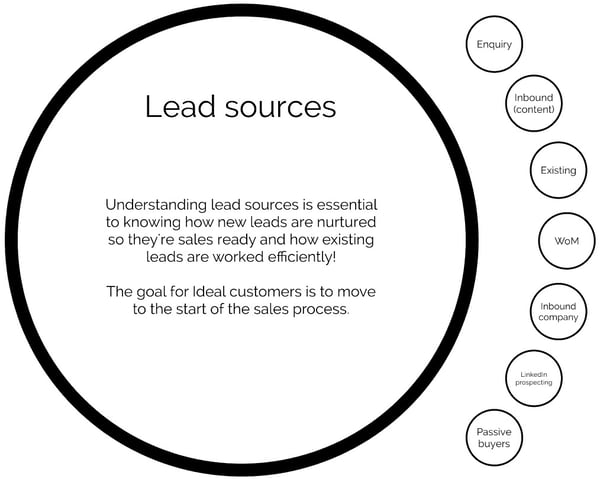 The aim is for us and you to be efficient at converting leads into sales.
This is a typical sales process:
All new leads start with a phone call as the first step.
Then progress to an Exploratory meeting; over the phone, online, or face to face.
If the lead is qualified and it's a good fit then it'll progress to a meeting.
If relevant, the next step might be a demo.
Depending on what you sell there may also be stages for Project and RFQ.
And the last step is to present and close.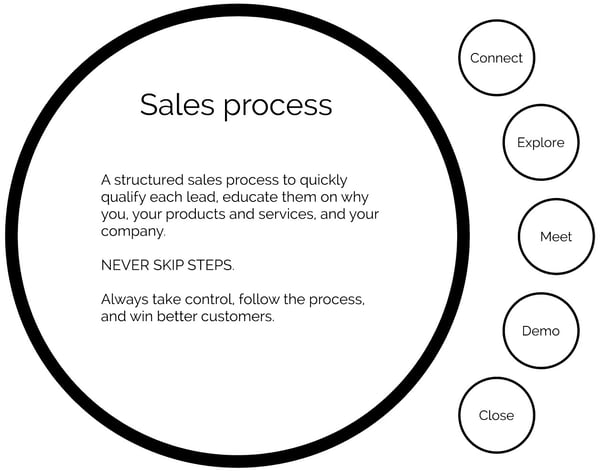 We handle new leads and take them through the Connect and Explore stages
This allows us to learn about each lead, share the right sales content, position your products and services, and handover a qualified lead that matches your ideal customer profile and is ready to speak to sales.
We create playbooks to use for these stages to ensure we're efficient at generating qualified leads for you.
Then you are responsible for moving leads from Meet to Close stages
A meeting could be an online meeting, face to face meeting, or a visit to your office. This is where you have a serious sales conversation that you can either convert into an opportunity that you can quickly win or an opportunity that you need to spend time nurturing. It really depends on your products and services and your typical sales cycle.
We can also support you at Meet and Close stages. The time to do this can be charged as an extra.
It's also important for you to be efficient at converting qualified leads into sales. For this reason, it might be important for us to create playbooks for you to use at the Meet, Demo, and Close stages. This is an additional cost as part of our Sales enablement process.
Regular catch-ups to report, review, and improve
You'll get weekly catch-ups, monthly reviews, and quarterly strategy sessions. The aim of all meetings is to make sure we're targeting ideal customers, spotting opportunities, filling the pot full with a regular flow of new leads, progressing leads efficiently from Connect to Close stages, and reviewing why leads are rejected and deals lost. All with a continuous improvement approach to sales and business growth.
More on this can be found in our account management process.
You can find previous posts in our series on business growth on our blog, at iTunes and Soundcloud, or on YouTube.